Years ago, when we were a young family, my husband proposed putting our name on the mailbox to be like the others in the neighborhood. You'd see "The Smith's" or "The Jones's." We decided that the possessive stood for their home, but I argued that if there were more of us than one, the apostrophe needed to be after the s. He finally bowed to my teacher judgement, but couldn't stand the look of it once it was up. He decided to leave the apostrophe off. Imagine that. Plural, not possessive. Now every mailbox since has just displayed our house number.
It's a curse really. In lots of occupations, blissful ignorance would be fine. Signs and ads purposefully make mistakes as plays on words, but some of them are so mangled it's painful. I'm not so bold as to tell store owners to fix their signs, but I want to.
I think it's because of the family I grew up in. When we're together we have far reaching discussions about science, politics, theatre, family history and the news. Something invariably comes up that we either don't know or disagree on and the automatic response is to look it up.
When I finally relented and got a smart phone, I transferred that habit. Now when anything comes up among friends, I say, "I'll look it up." I think I might be approaching eyeroll status.
I checked out a friend's new website recently and praised its professional appearance, before pointing out the typo on the home page. Not sure if it was appreciated, but if it were me, I'd want to know.
This is not to say that I don't make mistakes. Of course I do. I second guess my commas all the time. Microsoft Spelling Grammar Check wants another one in this paragraph, but I'm holding fast.
I try my best to proofread, but even then, something occasionally slips through. If you happen to see a typo, please point it out. Finding them much later is painful.
I'm most likely to misspell or misuse when I text message quickly. Between autocorrect and my clumsy fingers, some zingers come out. If it happens to be a homophone, as in "I here you," my daughter will text-gasp, "Mom! Read what you just said!" The trouble with being right so often is the glee people express when you happen to be wrong.
I'm not the only one with this affliction. Just the other day I read a rant about the unnecessary apostrophes on Christmas cards. It was shared on Facebook by a retired teacher with the caption, "PLEASE READ." It's tough being right. I know she feels my pain.
The more creative among us try to reach out with humor, like the authors of Eats, Shoots and Leaves. In the end though, only the people who know the correct punctuation really understand the humor.
So if you are the kind of person who makes alot of mistakes and thinks its alright, say the kind of person who sees nothing wrong with this sentence, take pity on those of us who are afflicted. Look it up!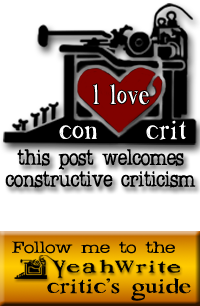 *Nope, can't stand it. A lot is two words and all right should be even if some places find one word acceptable. Its is the possessive. It's is short for it is. Phew! Now I feel better.